Our heart is in people, brands, business, and storytelling. What will you teach us? If you see a position that interests you, please contact us below! Can't wait to chat.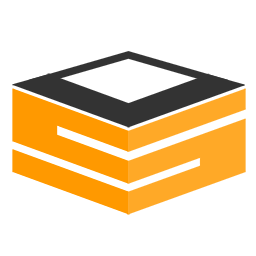 Available Positions
Vertical Sight is an innovative digital agency that focuses on storytelling across platforms. We keep creative, strategy and media buying all under one roof, which enables us to build and execute sophisticated digital campaigns that drive tangible business results for some of the biggest brands in the world.
We believe in marketing to consumers based on the year we live in, which means that in 2016. Vertical Sight is based in Salt Lake City, UT. 
Looking for individuals who are interested in transforming the way that advertising works, and who are eager to use technology as the catalyst for change. As a data driven group of engineers, we believe that tremendous value can be added to advertising when the right tasks can be abstracted, and evaluated programmatically.
General Qualifications
You adapt quickly, and are comfortable not always having a long runway.  The landscape we work in is nascent, and rapidly changing.

You firmly believe there is a line between the tasks best suited for individuals, and those best suited for machines. You are constantly looking to re-draw that boundary.

You are perpetually curious. We value individuals who can not only provide first-class solutions, but can also ask the right questions.

You enjoy working on a small team, and the challenge of juggling responsibilities so that above all else, deadlines are met.

You are interested in the space, and not just its applications with regards to data science. We believe the best technology comes from a true understanding of the problem, which requires a willingness to absorb as much "context" as possible.

You love to solve problems by creating software that scales. We never want to build the same solution twice, and solving a problem for one person should solve that same problem for everyone else. Our job is to make the rest of the company more efficient.
Responsibilities
Learn and work with the entire tech stack

Quickly take ownership of areas of the project you are most interested in

Work closely with the paid advertising and analytics teams to develop the product

Ensure daily analytics reports are timely and accurate
Required Skills / Experience
BA or BS degree in Computer Science, Statistics or applicable field
– or –
Graduate of a coding bootcamp with a strong technical background
Tech Stack – direct experience not required, but experience with similar tools a strong plus
Python / Pandas

Django REST framework

Heroku / AWS

Ember / Coffeescript / Sass

PostgreSQL
Design Internship 
Vertical Sight helps brands best leverage online platforms to build engaged communities that support their online marketing endeavors. We work with companies in various industries including consumer-packaged goods, retail, publishing, sports & entertainment.
Who you are:
A student with a passion for creativity and brand strategy who is excited to explore the different paths that digital advertising has to offer
A Successful Intern at Vertical Sight:
Must be able to commute to North SLC office.

Must be able to bring own laptop to work.

Strong reading, writing, and grammar.

Has a hunger to learn and be mentored by a professional.

Loves all things digital and understands relevant social media platforms.

Works well in a fast-paced environment.

Commitment of at least 15 hours per week.
The Program:
Educational seminars

Mentor program

Long-term project

Team and company events
What you will do:
Work closely with our senior creative team to:

Assist with creative tasks as needed.

Understand the ins and outs of campaign work.

See what different roles within the company accomplish.

Grow presentation skills and refine relationship building as you explore teams and different projects.
Work with our Project Managers and Art Directors to:

Assist with design requests (perform image searches, make edits, etc.)

Learn to respond quickly and effectively to client feedback.

Perform successfully under tight timelines.
Work with our Copywriters to:

Learn to work within a creative unit.

Ensure we're using both words and images to tell a complete story.

Build your digital portfolio in a dynamic, fast-paced environment. 

Brainstorm ideas for our extensive portfolio of major brands.  

Help create and polish content, from concept to approval.

Learn to design within the aesthetic and voice of our clients.
We're looking for someone who:
Is enrolled in design school or a recent grad.

Has a hunger to learn and be mentored by professionals.

Loves all things digital and understands relevant social media platforms.

Maintains an active presence online.

Is interested in the creative process.

Enjoys working in teams and can follow direction.

Works well in a fast-paced environment.

Has a sparkling personality that will mesh well with the existing Vertical Sight family (we love smart people with a dash of quirkiness).

Has formal design education OR equivalent experience working professionally.

Has a passion for typography, layout, illustration and has a ridiculous attention to detail.

Wants or has some experience with information and icon design/ branding.

Must know the ins-and-outs of Photoshop and the rest of the Adobe Creative Suite.

Must have a star-tup mentality, which means flexibility and collaboration are key.
How will you stand out?
We'll be impressed if you:
Can talk at length about different social platforms, and why you love or hate one/some

Have a drive and curiosity that keeps you thriving

Understand the abilities/limitations of major social media platforms (design-wise)

Have a basic understanding of the abilities/limitations of the major code languages

Possess mild to major illustration skills

Are obsessed with sports, music, or food- your interests help make the culture vibrant
Please submit a digital portfolio with resume submissions.
This 14 week program will run from October 2nd,  through December 22nd.
Applications for this internship will be accepted only between September 4th through September 22nd.
Interviews for this internship will be conducted between September 25th through September 29th. 
Due to overwhelming response in the past, we will only be able to respond to candidates being considered. 
Or Contact Us
Phone: 801.999.0332
960 North 400 East, Suite C
North Salt Lake City, UT 84054